We're Burbank's #1 choice for heating and cooling Service solutions! Call us today for exceptional products and services.
Trusted Heating & Cooling Service in Burbank
Since 1972, residents in Burbank and surrounding areas have counted on Certified Service for all of their heating and cooling service needs. From AC repair and maintenance program to AC installation we're always focused on your comfort. In fact, customer satisfaction is our top priority. We won't stop working until you're 100% satisfied with our services. Beat the summer heat by calling Certified Service today! All of our service techs are NATE Certified, the HVAC industry's best certification. In addition, our employees are not paid on commission, so you can trust that you'll receive honest, fair, and reliable work. See below for a list of our outstanding heating and air conditioning services: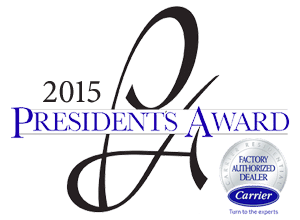 Heat Pump Service
System Replacements
Property Management
FREE Install Estimates
And More!
Reliable Furnace & AC Repair in Greater Burbank
It's never fun dealing with a furnace or AC repair in the Greater Burbank area. To make things worse, they usually occur on the hottest day of the year or the coldest day on record. Luckily, Certified Service is here to help! Our heating and cooling repair services are exceptional and our staff is top-notch! No matter what weather the Burbank area throws at you, you'll be prepared with Certified Service. Looking for installation services? We have outstanding heating and AC replacement services and we even offer FREE estimates on new equipment!
Certified Service – Heating & Cooling Service Experts Since 1973!
Certified Service is a family owned business, with 3 generations involved in the process. Our founder was working as an HVAC service tech when he decided to buyout the company he was working for in 1973. This is how Certified Service became the great company it is today. Through hard work, dedication to our customers, and the use of high-quality products you can trust, it's easy to see why we're the best HVAC company in the Burbank area. Certified Service is also involved in a local charity and we also support local sport teams. Contact us today for all of your heating and cooling service needs in the Greater Burbank area!
Mission Statement
"We are personally accountable for delivering on our commitments.
We uphold the highest standards of integrity in all endeavors."